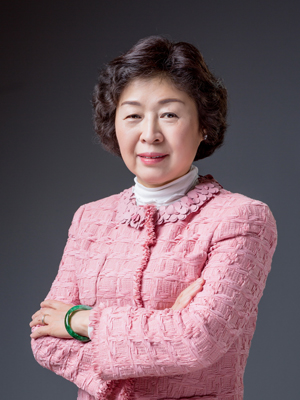 Dear Shareholders,
During FY2020, the global economy and the packaging paper industry in China were faced with historically severe challenges. Tensions between China and the U.S. persisted; pressure was posed on production and sales as the COVID-19 Pandemic has led to logistics control, temporary shortage of recovered paper supply and weakening market demand during the second half of the Year. Coupled with tightened import quota for recovered paper and high volatility of both domestic recovered paper prices and Renminbi exchange rate, the Group has seen unprecedented challenges.
Amidst various exceptional conditions both at home and abroad, Nine Dragons Paper prudently focused on its core business and sought for steady growth. During the pandemic, we adopted stringent preventive measures in a timely manner to ensure the safety and health of more than ten thousands of our employees. Caring about the needs of our home country as always, we contributed our share by donating money and goods worth over RMB33 million, in the hope of riding out the hard times with our fellows. Meanwhile, by capitalizing on our strong edge in raw material procurement, we have restored our plant utilization rate to its normal high level within a short period of time. Thanks to years of support and trust from our customers, sales for the second half of the Year swiftly recovered. The Group's total sales volume for the Year reached a historical high of approximately 15.3 million tonnes, representing a year-on-year increase of 8.5%.
During the Year, we enhanced our cost control and optimized various operation and financial management. Despite the unfavourable market conditions, the overall profitability has still seen an increase with gross profit margin increased by 2.0 percentage points year-on-year to 17.6%. Profit attributable to equity holders increased by 7.5% to approximately RMB4,168 million and basic earnings per share was approximately RMB89 cents. We also maintained strong cash flow and a healthy inventory level, and further reduced the net gearing ratio to 50.5%. This track record serves as the best encouragement in response to all efforts made by our team.
The Board has proposed the distribution of a final dividend of RMB22 cents per share. Together with the interim dividend of RMB10 cents per share, dividend for the Year amounted to RMB32 cents per share with a dividend payout ratio of 36.0%.
Having an abundant and stable supply of upstream raw materials is the core competence of Nine Dragons Paper. To maintain this edge will be the top priority of the Group in the future. During the Year under review, as we planned to enhance our ability in acquiring high quality raw materials and increase our domestic purchase channels for recovered paper, we also actively sought for raw material substitutes. In addition, we are building the Group's first fully-integrated domestic pulp and paper mill in Hubei, which is expected to have a production capacity of 0.6 million tpa for kraft pulp upon completion. The mill will not only render support to the economic recovery of Hubei, but also expand our exposure in the Group's production chain, which is significant to the enhancement of both our raw material procurement and profit. We also plan to build a production capacity of 0.6 million tpa for kraft pulp in Shenyang. Together with the production capacity of 0.48 million tpa for recycled pulp in Malaysia, and 0.22 million tpa and 0.16 million tpa for recycled pulp and kraft pulp respectively in the US mills, the total design production capacity of the Group for pulp will exceed 2 million tpa.
While economies of scale is the crux of the packaging paper industry, from time to time the Group would review changes in the market and raw material supply to adjust its pace of capacity expansion. Currently, Nine Dragons Paper has 14 production bases across the world which are equipped with top-tier equipment and technology. Together, they have a total design production capacity of 17.57 million tpa for paper. By 2022, we plan to add a production capacity of 0.55 million tpa for packaging paper in Malaysia, which will be able to supply to the South East Asia and China markets flexibly. Coupled with the production capacity of 1.2 million tpa for packaging paper provided by the new Hubei pulp base, it is expected the total design production capacity for paper manufacturing of the Group will exceed 19.3 million tpa then.
In terms of downstream industrial chain, the carton boxes and corrugated cardboard business newly acquired during the Year has been streamlined and saw enhanced operational efficiency, which has shown the positive effect of synergy. We intend to further enhance our product R&D, craftsmanship and design, production and sales, logistics and delivery, etc., in order to provide one-stop and enhanced premium services to our end-customers. I believe, leveraging the solid platform of the Group, our downstream business will continue to grow larger and stronger.
Despite the lingering tension between China and the U.S., and the significant impact of the pandemic on the global economy, currently the pandemic has been contained under Chinese Government's effective measures. Coupled with China's high economic potential and resilience, the packaging paper industry will continue to see ample opportunities as its products are necessities which are closely linked to social and household demands. In the short run, the market stimulating measures launched by the Central Government, the gradual resumption of global economic activities and the forthcoming domestic peak season of spending will have a positive impact on driving the market demand. In addition, the tightening of raw material supply will allow less room for raw material cost decline, hence providing certain support for the paper prices. In the long run, the strong resilience of China's economic development, increasing consumer reliance on e-commerce and the new regulations such as Plastic Ban Order and European Union's imposition of tax on plastic packaging will boost the structural demand for packaging paper. Furthermore, the environmental initiatives and tightening raw material supply in various regions will also accelerate the exit of production capacity from small mills, which would help to further enhance the pricing power and overall market share of the leading enterprises.
With 25 years of establishment, Nine Dragons Paper has seen steady and robust development, and has accumulated the strength and confidence to overcome all manner of difficulties. While I have full confidence in the industry outlook, in order to shore up the shortcomings, capitalize on new opportunities in the crisis and embark on new ventures amidst market changes, it is critical to implement the following tasks in the coming year:

Actively strengthen the vertical integration of production chain and further tap into the procurement network of domestic recovered paper. We will strategically plan for the production equipment of high quality fiber substitutes, including recycled pulp and kraft pulp, to synergize the complementary advantages in resources;
Optimize product quality and perform effective cost control. We will strive to secure our position in high-, middle- and low-end markets as well as maintain our competitive edges in the market;
Maintain a healthy gearing ratio and cash flow. We will maximize our profit by reducing borrowing costs and balancing exchange risk; and
Pursue sustainable corporate development relentlessly. We will improve our systems in areas such as environmental protection, safety and staff training.
I commit that we will get ourselves well prepared to tackle with changes and challenges, with the determination to provide our customers with "a piece of exemplary quality paper" sustainably. On behalf of all members of the Board, I would like to take this opportunity to express my sincere gratitude to our stakeholders, including all employees, governments at all levels, customers, investors, banks and business partners for their trust and support in Nine Dragons Paper all along.

Cheung Yan
Chairlady
22 September 2020