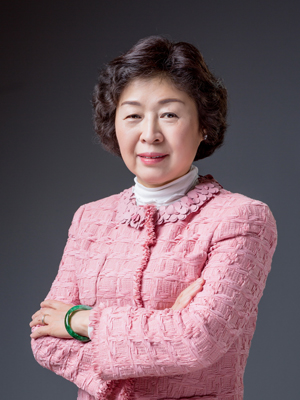 Dear Shareholders,
Despite China's success in containing the pandemic, the resurgence of COVID-19 cases across the world and the emergence of new variants continued to jeopardize public health and the economy during FY2021. In the second half of the Year, recovered paper as raw material was in short supply and both commodity prices and shipping costs surged drastically as a result of the official implementation of the "zero import quota on recovered paper" policy, while environmental policies tightened. As such, the manufacturing industry in general and China's packaging paper industry were confronted with huge challenges and tests.
Another set of strong results amid adversity
In the face of adversity, Nine Dragons Paper pressed on to maintain sound operation in all segments while enhancing its product quality, cost management and pulp processing lines. With effective pandemic control in place, our sales personnel worked at full steam and adjusted the sales strategies for different product categories. Thanks to the concerted efforts of our staff, the Group's sales volume for the Year increased by 1.2 million tonnes year-on-year to reach a record high of 16.5 million tonnes. Underpinned by the phenomenal growth in profitability, profit attributable to equity holders climbed 70.4% to approximately RMB7,101 million. At the same time, we implemented centralized capital management which was conducive to effective cash flow management and financial cost control.
Basic earnings per share was approximately RMB151 cents for the Year. The Board has proposed the distribution of a final dividend of RMB33 cents per share. Together with the interim dividend of RMB10 cents per share, dividend for the Year amounted to RMB43 cents per share.
Getting well-prepared for the new norm of raw material supply
The ban on recovered paper importation led to the shortage of high-quality fiber in general. The supply of domestic recovered paper barely met the demand and the recycling volume showed increasing seasonal volatility. In light of the ongoing transformation of the industry's raw material mix, we continued to optimize our raw material mix and established pulp production lines in China. In the near future, our integrated pulp and paper production bases in Hubei, Liaoning and Guangxi will be completed, thereby providing over 3.0 million tonnes of pulp for the Group's manufacturing process. Amongst which, Beihai Base in Guangxi will become the world's largest pulp and paper production base upon completion and launch.
Combining the current and pipeline recycled pulp and wood pulp capacity projects in the US and Malaysia, the Group's production capacity for pulp will exceed 4.5 million tonnes, which will provide the greatest assurance for the quality and cost control of high-end products.
Expansion of production capacity towards high-end products
Economies of scale is the crux of the packaging paper industry. Currently, Nine Dragons Paper has a total design production capacity of 17.57 million tpa for paper globally. Seizing the opportunities presented by the plastic ban and the change in raw materials, the Group must expand the production capacity towards high-end products. With a focus on virgin kraftliner, white top linerboard and bleached folding boxboard, it will increase production capacity by 6.25 million tonnes in Hubei, Guangxi, Liaoning and Malaysia. It is estimated that the Group's total design production capacity for paper manufacturing will be over 23.80 million tpa then. Leveraging the wellestablished leadership of Nine Dragons Paper in the paper manufacturing industry, I am sanguine about Nine Dragons Paper's position in the white top linerboard and bleached folding boxboard segments. Looking forward, we will take our structural profitability to the next level.
One-stop packaging service with high efficiency
An integrated upstream and downstream service platform not only offers professional one-stop packaging service to end-customers, but also helps stabilize the quality and price of packaging paper. Thus, we are boosting downstream intelligent packaging capacity and concentrating our efforts on enhancing operating efficiency. In particular, we are bringing our product R&D, craftsmanship and design, production and sales, logistics and delivery to perfection. I am confident that, with the strong platform of the Group, our downstream production chain will flourish and thrive.
Provide our customers with "a piece of exemplary quality paper" sustainably
China's economy has demonstrated its strong resilience to the pandemic. The vaccine rollout should expedite the recovery of the global economy, supply chain and export industry, which will oil the wheels for the packaging paper market. From a long-term perspective, the inelastic demand for packaging paper will also be fueled by the government's vigorous promotion of policies such as the development of "dual circulation" economic model, e-commerce and the replacement of plastic with paper packaging. Meanwhile, the new norm of raw material supply and the implementation of the "coal-to-gas" transition and other green rectification measures will facilitate market equilibrium and industry consolidation.
In times of turbulence, Nine Dragons Paper undertakes to remain punctilious and diligent as it develops strengths and improves weaknesses, with the determination to provide our customers with "a piece of exemplary quality paper" sustainably. In the coming year, we will stay committed to seeking progress and maintaining stability through the following tasks:

Continue to carry out pandemic prevention. We will define employees' safety as our priority to ensure smooth operation;
Fully prepare for integrated pulp and paper production in order to offer quality raw materials for high-end products;
Optimize product quality and perform effective cost control to maintain our competitive edges in the market;
Keep balance between gearing ratio, cash flow and exchange risks; and
Maintain our innovative spirit and strengthen the environmental protection, safety and staff training systems. We will pursue sustainable corporate development relentlessly.
On behalf of all members of the Board, I would like to take this opportunity to express my sincere gratitude to our stakeholders, including all employees, governments at all levels, customers, investors, banks and business partners for their trust and support in Nine Dragons Paper all along.

Cheung Yan
Chairlady
27 September 2021