Founded in 1995, Nine Dragons Paper Group is a world-famous environmentally friendly recovered paper based paper manufacturing group. Nine Dragons Paper (Holdings) Limited ("Nine Dragons Paper" or the "Company") (Stock Code: 2689) was successfully listed on the Main Board of the Hong Kong Stock Exchange on 3 March 2006. The Company and its subsidiaries (the "Group") primarily produce linerboard, high performance corrugating medium and coated duplex board. Its operations enable it to serve as a one-stop shop for a broad range of high quality packaging paperboard products. The Group's paper machines in China are located across several manufacturing hubs, including Dongguan, Guangdong Province in the Pearl River Delta, Taicang, Jiangsu Province in the Yangtze River Delta region, Chongqing, regional hub for the Central-Western Provinces, Tianjin, at the center of the Bohai Economic Rim, Quanzhou, Fujian Province on the west coast of the Taiwan Strait and Shenyang for the North-eastern markets. The Group has also acquired Hebei Yongxin Paper Co., Ltd. ("Hebei Yongxin"). In addition to packaging paperboard, the Group is also engaged in the production of printing and writing paper in Dongguan and Taicang and the production of high value specialty paper production in Leshan, Sichuan Province.
In May 2008, Nine Dragons Paper set up a joint venture in Vietnam, which is engaged in linerboard production.
In June 2018, the Group acquired two fully-integrated pulp aNine Dragons Paper mills in the U.S., located in Rumford, Maine and Biron, Wisonsin respectively. In October 2018, the Group completed the acquisition of a pulp mill in Old Town, Maine, U.S. In November 2018, the Group completed its acquisition of a recycled pulp mill in Fairmont, West Virginia, U.S.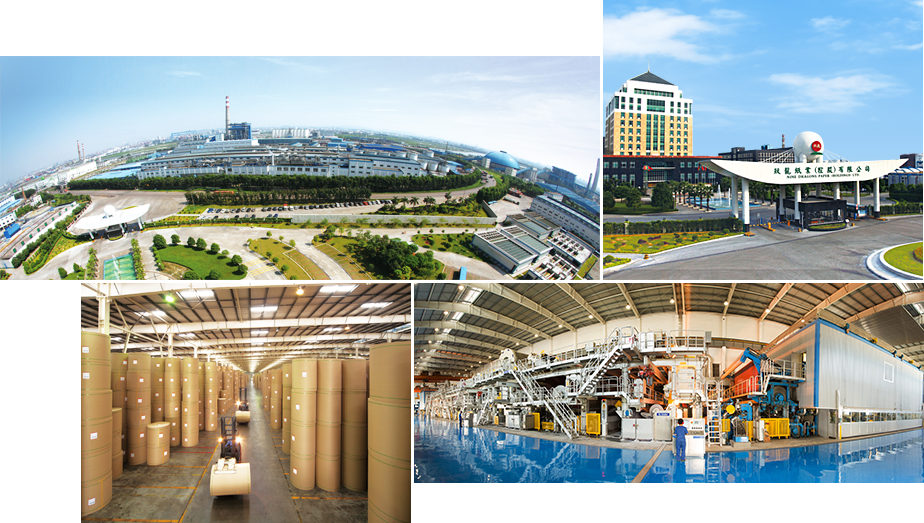 Nine Dragons Paper always aims to be a leading environmentally friendly recycled based paper manufacturer. We use recovered paper for papermaking, so as to protect the environment and create a greener and better future for mankind. Our staff at all levels have been striving diligently to reach this goal, continuing to lead the industry in green paper manufacturing and strive to provide our customers with competitive environmentally friendly products and one-stop services, thus accomplishing a long term win-win relationship with them. The Company also continuously puts significant resources into implementing advanced machineries and technologies, improving product quality and incubating technical and management personnel to become a premium quality environmentally friendly recycled-based paper manufacturer that receives high recognition from its employees, customers, shareholders and society. Furthermore, we adopt advanced management techniques and implement enterprise resource planning (ERP) system in order to further improve our operation and management.
In Nine Dragons Paper, we always consider people as one of our critical success factors. Therefore, we never hesitate to improve on our staff benefits and endeavor to build a team that is highly committed, harmonious and proactive. In order to incubate our people, we arrange various kinds of internal and external training programmes. Our staff and workers always have opportunities to develop and continuously leverage on their abilities.
Nine Dragons Paper believes that social responsibility comes with corporate development. Therefore, based on the philosophy of "No environmental management, No papermaking", from the very beginning, we have been investing huge amounts into environmental protection facilities, aiming at minimizing our impact to the environment. Moreover, we always support various kinds of district affairs and participate in poverty and disaster relief activities.