Established in 1995 with headquarters in Dongguan City, Guangdong Province, Nine Dragons Paper (Holdings) Limited was listed on the Hong Kong Stock Exchange in 2006. It is the second largest paper manufacturing group worldwide in terms of production capacity, and China's leading paper producer (main products include different kinds of environmental friendly packaging paper, and products from the upstream and downstream production chain). The Group currently has a total annual design production capacity of approximately 1.8 million tonnes.
Nine Dragons Paper has established production bases in Dongguan, Taicang, Chongqing, Tianjin, Quanzhou, Shenyang, Tangshan and Leshan. The Group is also establishing new pulp and paper bases in Jingzhou of Hubei, Beihai of Guangxi, and Xianning of Hubei, etc. While actively responding to China's Belt and Road Initiative, Nine Dragons Paper persisted to pursue an international development while enhancing the production chain. In 2008, Nine Dragons Paper completed the acquisition of the controlling stake of Cheng Yang Paper (Vietnam) and entered the ASEAN. In 2017, the Group completed the Phase II expansion of its Vietnam base, making it Vietnam's leading enterprise in paper manufacturing. In order to further expand the international resources to form mutual complementation of resource advantages, in 2018, Nine Dragons Paper acquired four pulp/paper mills in the U.S. (Rumford and Old Town Divisions in Maine; Biron Division in Wisconsin; Fairmont Division in West Virginia); In 2019, the Group acquired a pulp/paper mill in Bentong, Malaysia (producing recycled pulp) and planned to build a new intelligent paper manufacturing base in Selangor, Malaysia.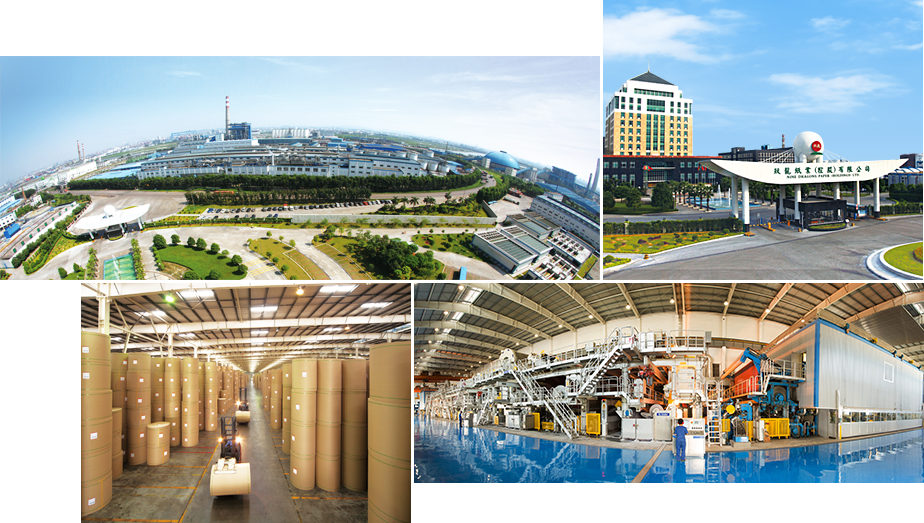 In addition, the Group's sister company has built an upstream recycled resources trading company which is largest both domestically and internationally, that would ensure stable supply of recycled paper as well as other raw materials for the Group. Nine Dragons Paper has also established several downstream paper packaging bases, in order to offer intelligent one-stop paper packaging services to customers.
As a representative of high-level intelligent manufacturing enterprises, Nine Dragons Paper has introduced the world's most advanced technology and large-scale modern and intelligent equipment, while attaching great importance to systematic and data management. The Group applies advanced SAP management platform, and continuously innovates and develops. Adhering to the corporate philosophy of "No Environmental Management, No Paper Making", Nine Dragons Paper advocates the sustainable recycled economic development model. The Group's various environmental and energy consumption indices have reached international leading standard, establishing Nine Dragons Paper as an exemplary model of environmentally friendly enterprise with a strong edge in resource conservation. Nine Dragons Paper implements a people-oriented management model that combines democracy, wisdom and science, which has in turn created its corporate culture of "respect and care for our staff, refinement and innovation in management, perpetuating as a recognized company and propagating the spirit of diligence". The Group has been proactive in performing its social responsibility, and has made outstanding contributions to benefit local economic and social development.